Stewardship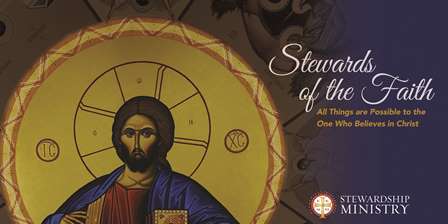 Make your stewardship pledge online!
Secure Payments through Paypal - you don't need an account with them!
To be a voting member, a stewardship card must be filled out every year. Stewardship helps defray the costs of keeping our doors open, thus spreading the word of Christian Orthodoxy throughout the Bay Area. Please support our parish by filling out a Stewardship card.
Download the 2019 Stewardship Card
(once downloaded, you can fill in the document, then print the form and deliver to the church, or email the downloaded form directly to the church office)
---
Please give prayerful consideration to the commitment you are making. A check mailed to the church is most meaningful when accompanied by your presence, by your willingness to serve, by your prayers, and by your commitment. Giving is not a substitute for commitment – it is an expression of your commitment and an expression of thanks for the many blessings in your life.