Stewardship
Our Beloved Parishioner,
Orthodox Christian Stewardship is a way of life, which acknowledges accountability, reverence, and responsibility before God. A primary goal of Stewardship is to promote spiritual growth and strengthen faith. Becoming a Steward begins when we believe in God, to whom we give our love, loyalty and trust and act on those beliefs. As Stewards, we affirm that every aspect of our lives comes as a gift from Him. Stewardship calls on the faithful to cheerfully offer back to God a portion of the gifts with which they have been blessed.
Our Parish Council has been active in working with the City of Webster to lay the groundwork for building a new Parish Hall and expanding our Sanctuary on our existing properties. We have never been this close in previous years. We are asking everyone to prayerfully consider increasing their stewardship pledge by 10%. In this way, we may receive and multiply the blessings of our Lord and Savior Jesus Christ into a new vision and inspiration for where His Divine Grace takes our parish next.
Download our 2017 Pledge Card from our Parish Website or call the church office. Your Stewardship helps fund our Priest, support staff, ministry programs, facilities, repairs, cleaning and lawn services, and utilities.
Please help build the future for our children and our children's children.
Through your generous stewardship, spiritual presence in the Bay Area will continue and our vision of a beautiful new church will become a reality.
In Christ,
Father Florin Craioveanu
Creighton Balinbin, John Ely, William Gazis, Demetrios Mourtakos (Stewardship Chair), Beth Richards (Treasurer), Eric Richards (President), Georgios Rigas, Michael Savage, (Vice President), Dimitri Tsiantopoulos (Secretary).
Make your stewardship pledge online!
Secure Payments through Paypal - you don't need an account with them!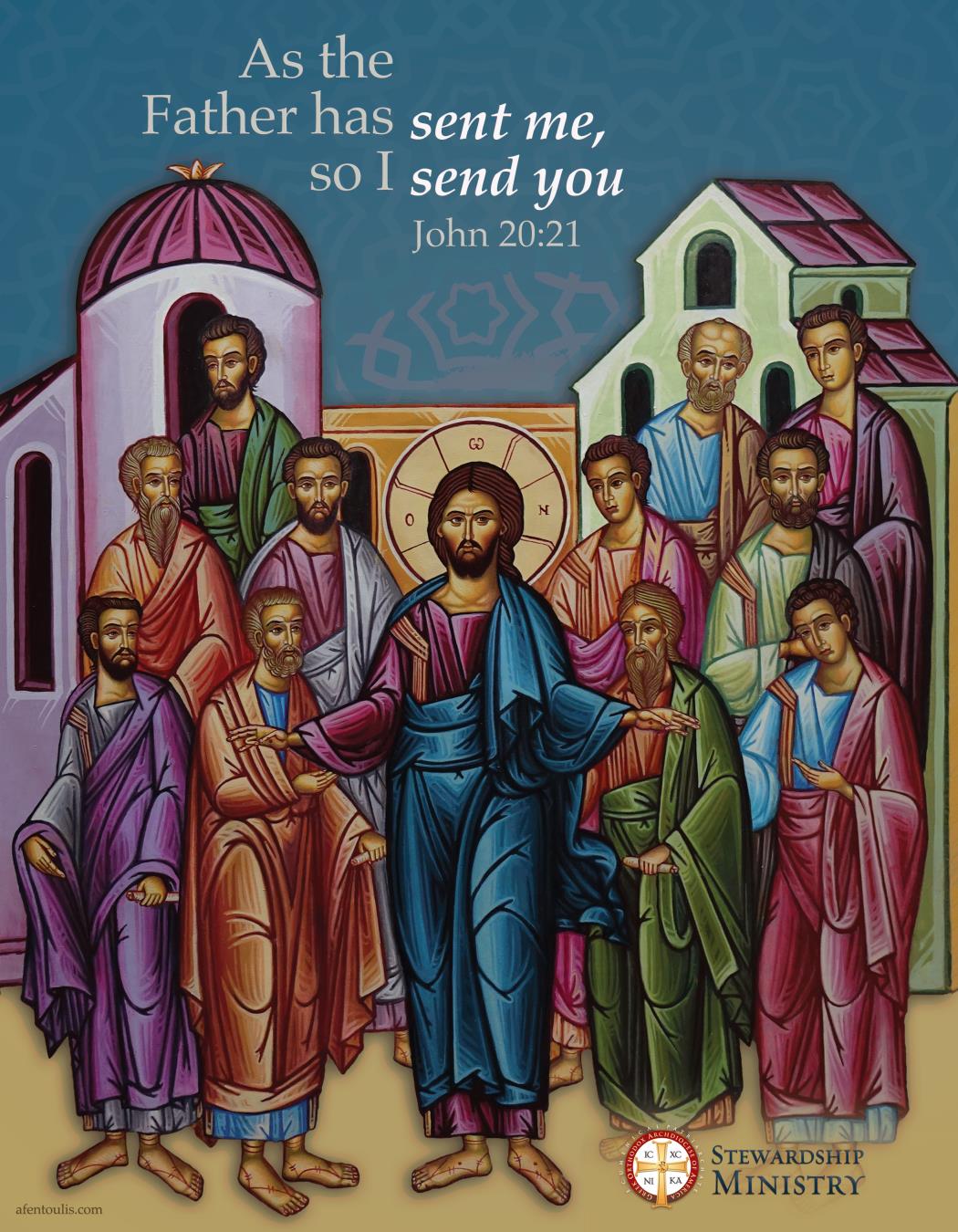 ---
We Wish to Thank the following for filling out a Stewardship Card for 2017:
Agler, Matthew & Lisa

Ashley, LeVern & Ellie

Atanasov, Strahil & Snejinka

Augoustiniatos, Elizabeth

Balinbin, Creighton & Trudy

Bertuglia, Joe Mr. & Mrs

Craioveanu, Fr. Florin & Juliana

Crittenden, Allen & Sofia

Critzos, Constance

Cuclis, Terry & Velda

Dewey, Michael & Madison

Dohatchu, Andreea

Donaldson, Sandra

Ely, John

Gazaw, Helen

Gazis, Evangeline

Gazis, William M.

Hammack, Glenn & Connie

Haronitis, Gregory & Diana

Henderson, Jimmie

Koumbias, Michael & Dionisia

Leo, Ross Mr. & Mrs

Liolios, George & Vasilia

Love, Ralph & Joanna

Loveless, Michael and Angela

Marinos, Lou and Alice

Maxson, Neil & Mary

McFalls, David & Mariam

Metaxas, Costas and Deena

Moore, Dr. Michael & Maria

Mourtakos, Demetrios & Sylvia

Mourtakos, Elias & Evangelia

Nassif, George & Zeina

Padilla, Chrysanthe

Pantazis, Emmanuel & Angeliki

Papasozomenos, Theo & Maria

Parris, Phyllis

Patelis, Athena

Patelis, Irma

Pisimisis, George & Karen

Pocol, Marius & Vali

Polemenakos, Steve Mr & Mrs

Quinn, Thomas & Colette

Rapos, Kosta & Janet

Richards, Eric & Beth

Rigas, Alexandros Mr & Mrs

Rigas, Georgios & Aikaterini

Saba, Jamileh

Saifi, Tony & Dawn

Saphos, Maria

Savage, Michael & Monica

Sharkey, Joanna

Simeon, Maria

Sokol, Cali & Bob

Suniga, Raul & Callie

Tambourides, Theo & Andriana

Tampouridou, Kika

Taneff, George & Yntong

Thanos, Demos

Tsiantopoulos, Dimitris & Xiaoli

Tsougarakis, Priscilla

Varcados,Iakovos & Diakonisa

Whittington, Jerry

Wood, Christopher

Yunakov, Heleni

Zachariades, Harry & Pam

Zacharias, George & Mary
$87,229 in Pledges
68 Pledging Families
---